Church Covenant of Sovereign Grace Baptist Church
…located at 5440 Alabama Highway 202, Anniston, Alabama 36201.
ADOPTED NOVEMBER 21, 1976; AMENDED JULY 21, 2010
Having been led, as we believe, by the Spirit of God, to receive the Lord Jesus Christ as our Savior,
And on the profession of our faith, having been baptized in the name of the Father, and of the Son, and of the Holy Ghost,
We do now, in the presence of God, angels, and this assembly, most solemnly and joyfully enter into covenant with one another, as one body in Christ.
We engage, therefore, by the aid of the Holy Spirit, to walk together in Christian love; to strive for the advancement of this church, in knowledge, holiness, and comfort;
To promote its prosperity and spirituality; to sustain its worship, ordinances, discipline, and doctrines;
To contribute cheerfully and regularly to the support of the ministry, the expenses of the church, the relief of the poor, and the spread of the gospel through all nations.
We also engage to maintain family and secret devotions; to religiously educate our children; to seek the salvation of our kindred acquaintances;
To walk circumspectly in the world; to be just in our dealings, faithful in our engagements, and exemplary in our deportment;
To avoid all tattling, backbiting, and excessive anger;
To abstain from the use of intoxicating drinks with the intent and for the purpose of intoxication;
To be zealous in our efforts to advance the kingdom of our Savior.
We, further, engage to watch over one another in brotherly love;
To remember each other in prayer; to aid each other in sickness and distress; to cultivate Christian sympathy in feeling and courtesy in speech;
To be slow to take offense, but always ready for reconciliation, and mindful of the rules of our Savior to secure it without delay.
We, moreover, engage that when we remove from this place we will, as soon as possible, unite with some other church, where we can carry out the spirit of this covenant and principles of God's Word.
What is a Church Covenant?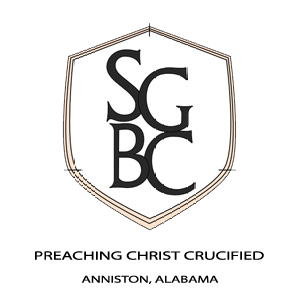 Basically, a church covenant is a promise or agreement. Among the members of a local gathering, individual members make a promise to God, to one another, and to one's self.
While our statement of faith expresses what we believe, a church covenant summarizes how we, as Christian believers, agree to live.
Moreover, a church covenant is an ethical statement briefly describing our moral and spiritual commitment as individual believers in Christ.
Some churches require a covenant document to be signed. At Sovereign Grace Baptist Church we do not require our members to sign any paper. We believe the blood of Jesus Christ, which purchased our salvation, is far more powerful than any signature applied to a piece of paper.
Why Use a Church Covenant?
The holy scriptures express our need for accountability. Although we are saved by grace through faith in Jesus Christ, it does not give us license to sin.
Nevertheless, sin does occur daily in our lives. Mr. Spurgeon reminds us that the corruptions which still remain in our mortal flesh means "the best of our prayers need to be repented of." As the church covenant addresses behavior we have committed to in practice, when a member sins, we can use the Biblical guidelines from Matthew 18 and 1 Corinthians 5 to lovingly address those sins and correct the sins for the benefit of the individual and the congregation at large.
We are called to live holy lives (1 Peter1:15-16) and a church covenant is a useful tool to help us do so.
For more information about church covenants, you can check out the article by Mark Schmucker at 9Marks.